First
It all started a long time ago. At least ten years ago, if not already when I was a child. Namely my interest in aesthetically beautiful things. Not the expensive or shiny ones, but the ones we easily ignore, even if they deserve a pause and a small lingering glance.
Ten years ago, I moved to Japan with my family due to my husband's job. As cliché as it sounds, I had found home. The civility, the tranquillity, the lowliness and the self-sufficiency of the people of this isolated island nation was stunning. On the other hand, everything seemed to be very similar to Finland. Appreciation of nature, silence, the bathing culture and respect for the personal space of others were things we Finns were familiar with. We weren't surprised by the crowded but completely silent subways or the low-key parks without plastic and spinning amusement rides. There were a few stones, a bush and a swing. Ascetic or even boring for some, but for me, wonderfully simple and imaginative.
When we moved back to Finland after five years, it felt like nothing had changed here. The goods on the shelves were the same – maybe a few more seasonal flavours had arrived. Where did Finland's clean nature and organic raw materials show up? Where was the design that we had proudly told the Asians about and thought was really the best in the world? Certainly not on the shelves of supermarkets. In my local shop, I made the same observation over and over again: it is almost impossible to buy consumer products that are made from pure raw materials, are domestic and beautiful.
SEES was born – a company that aims to bring serenity in the midst of the hustle and bustle of everyday life.
As the year went by, I often thought that this is the point for entrepreneurs where many people throw in the towel. Simple things become difficult when you have to solve them alone. Early on, I decided to create a network of people with whom I could work things out. I tried to find the best partner for SEES in every field – the best graphic designer, the best photographer, the best chemical expert and so on. If anything, it has been the right choice.
During the first year of operation, the products found the right ingredients and recipes. The visual world was created to appreciate Finnish pure nature and Japanese simple aesthetics. The underlying theme has been to use only genuine essential oils, which has guided our work to a surprising degree. Using artificial fragrances would have been a much easier route, but we wanted to add value and enrich people's everyday lives through authentic scents. In the second year of operation, an online shop was opened.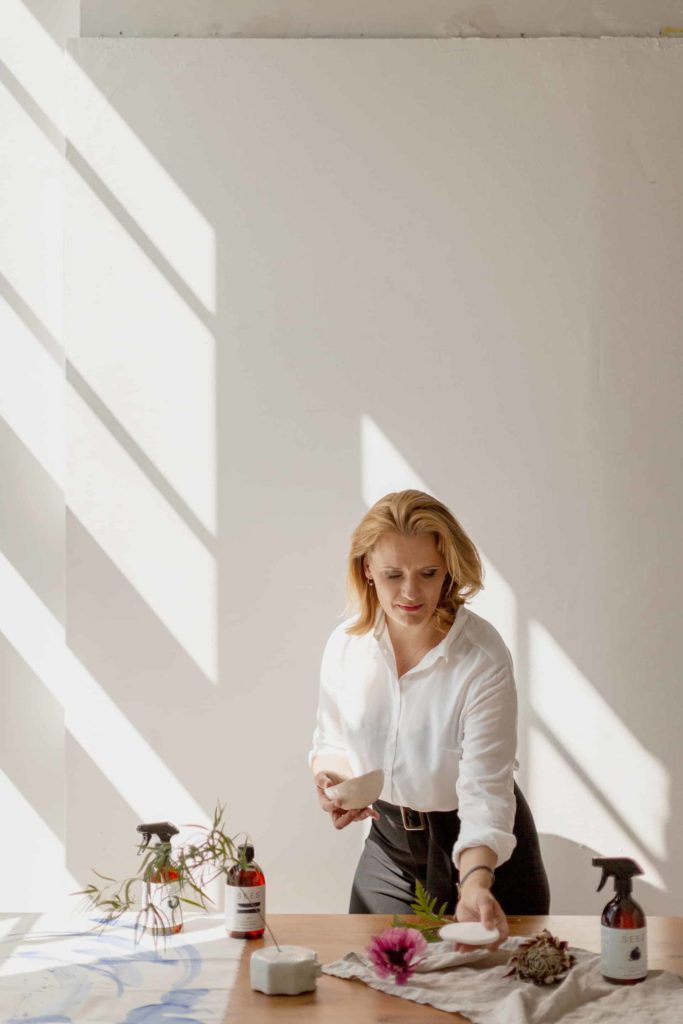 Now
Currently, SEES products are sold in a few dozen stores in Finland in addition to our own online store. Contact from Japan came fairly quickly and in summer 2021 the products were launched in 19 stores across Japan. The dream had become reality.
I got all sorts of advice in the beginning. Like not trusting anyone, having to sign a written contract for everything, and foreign markets are really challenging. I agree and disagree. Contracts have been concluded: good ones and bad ones. But, in principle, companies operating in Finland are worthy of full trust. It is often easier to work with smaller companies and the relationship becomes more trusting and personal. What has surprised me most is how openly people help others and share their own knowledge. Finland has a great entrepreneurial spirit and a common will to get things done.
Next
Our young company has got off to a better start than I ever dared hope. The desk is bursting with new possibilities, ideas and scent combinations. But in the midst of all the new things, the most important thing is to listen to the busy and tired family mother or father who is wandering between the shelves in the market, who does not have the energy to look into the product's INCI list. But who still wants to buy a responsibly produced, beautiful and high-quality product from Finland. The product must genuinely give people pleasure during everyday tasks and actually make, for example, doing the laundry a little more pleasant.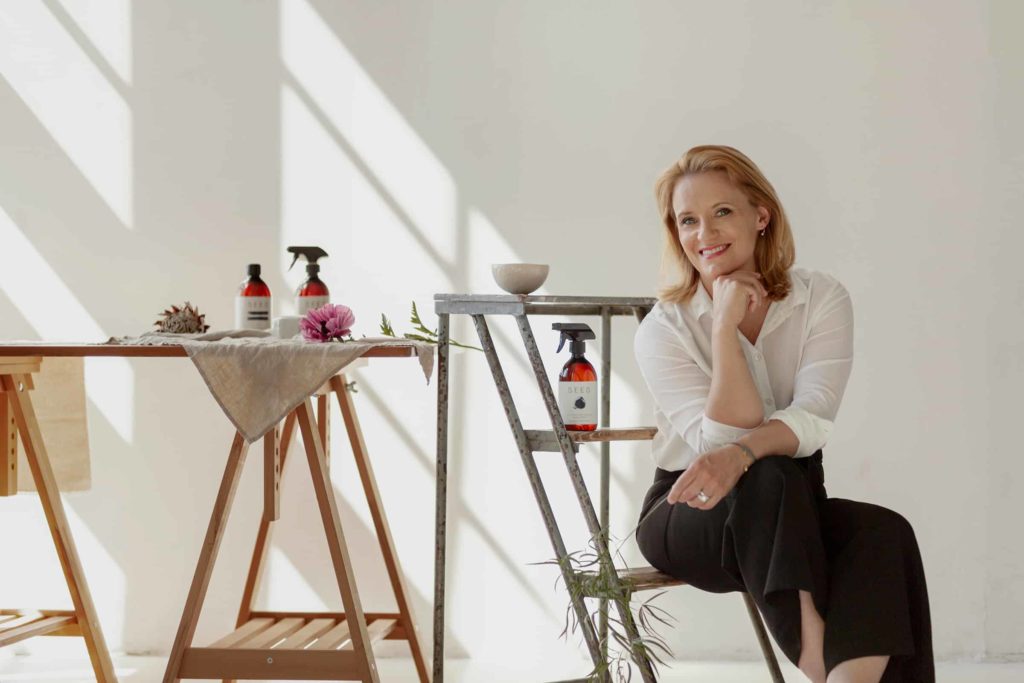 On days when entrepreneurship feels sticky and confidence in what I'm doing fades, I think about the feedback we get from our customers. In particular, one message about our hand soap has stuck with me:
"I hide the soap bottle from the children and always take it out when I have visitors. I occasionally go to sniff the fragrance just for the sake of it. I'm hooked, thank you for making my busy years a little brighter with this."
When I think about this, I can think of at least one area of my endeavour that I have succeeded in. It makes me happy and inspired. People's daily lives and happiness are made up of small things in the midst of the hustle and bustle. In those moments, we want to be present, bringing joy not only to the eye, but also to the mind.
SEES – In harmony with everyday life.
Elisa Koivumaa
SEES Company
Photos: Sanna Lehto
Read more about the SEES story here.