Natural cosmetics, scents and home cleaning products  from Finland. Without artificial ingredients or synthetic fragrances.
NOW TRENDING
PRODUCTS
ARTICLES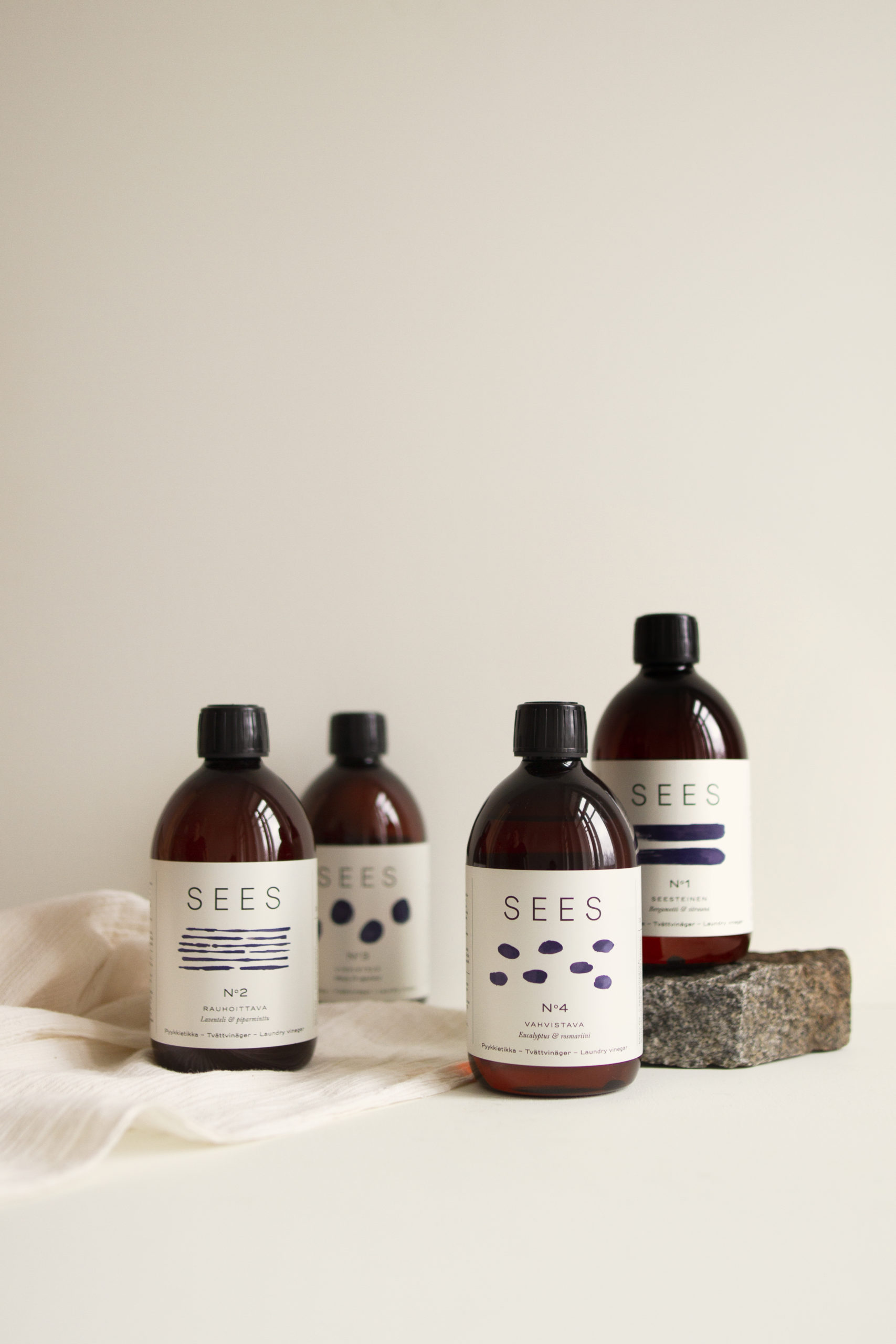 How SEES was created: Nature, quality and design
How lovely that you found your way to the world of SEES Company! SEES' story began in 2019 when I realised that I was in seek of a domestic option for the home cleaning and natural cosmetics markets, combining these three factors: nature-friendliness, high quality of raw ingredients and a Finnish design.
There were beautiful products on the market but they did not withstand the products' origin traceability, and then there were natural and pure products which had not utilised the strong Finnish design skills.
My aim was to create an uncompromising domestic brand which does not make any shortcuts. Every stage of production has been defined by ethicalness, quality and the willingness to produce the best. This resulted in a product family, which offers pleasurable moments in the everyday life of Finns in terms of both its environmental friendliness and aesthetics.
MOST SOLD PRODUCTS