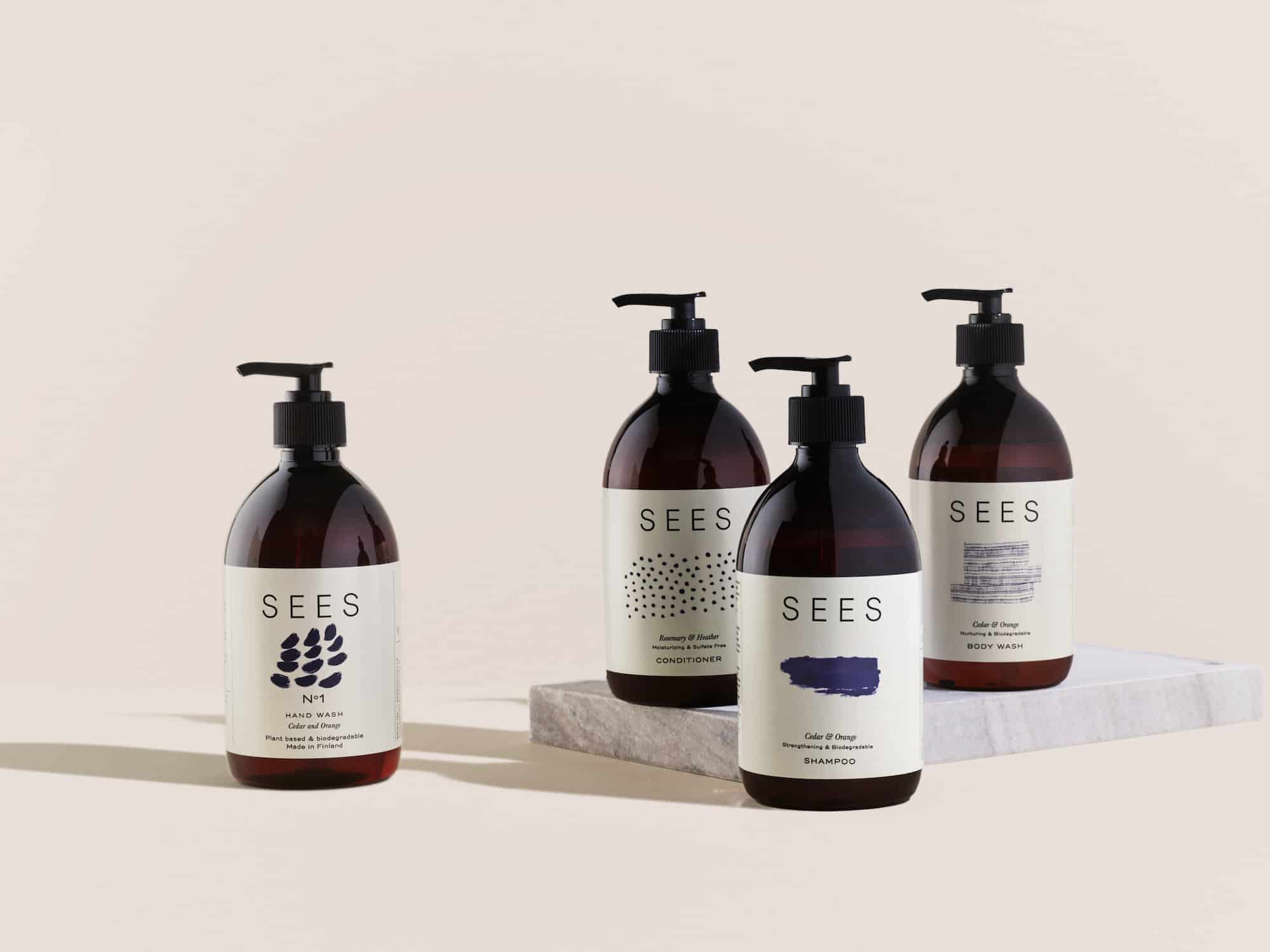 Information for retailers and hotels
SEES offers natural and high quality body care products for hotels and home cleaning and natural cosmetic products for individuals. All products are made in Finland without harmful chemicals with respect to the world renowned Finnish design.
SEES was born out of desire to create a range of products that cater to all senses in everyday moments. The aesthetics, clean and ecological ingredients and carefully selected fragrance combinations are the key elements of SEES Company.
All SEES products are non-toxic and contain no artificial fragrances. The scents are combinations of essential oils selected through a long and careful product development process. All fragrances carry a particular positive effect to our well being – either by refreshing, strengthening or relaxing the mind.
International sales & inquiries
Would you like to sell SEES products at your shop? Or would you like to have our products at your hotel, spa or restaurant for customers to use.
More information for retailers
More information for hotels / sauna / spa / restaurants
Contact information
Elisa Koivumaa
elisa@seescompany.fi
tel. +3540 575 5550